The Rare Earth Element Wheel
This toolkit has the objective of bringing students' awareness to the importance of the content of metals, particularly the Rare Earth Elements, within EEE, and therefore, WEEE. Students can build by their own the Rare Earth Element wheel, printing the wheel on a paper (A4 or A3 format), cutting it and gluing it on a support. Teachers have to print and cut the linked cards.
When the wheel and the cards are ready, the students can play with the wheel in small groups, guessing in which cards of the teacher, representing 7 different electrical appliances, is contained the specific Rare Earth Element.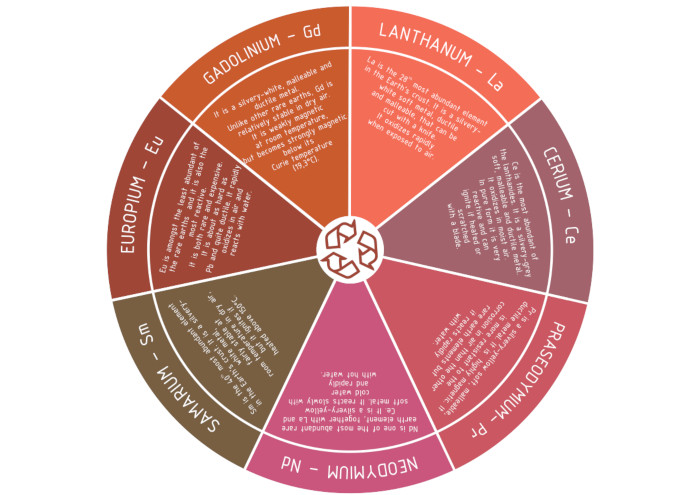 Download all the Toolkit files (ENGLISH)
Download all the Toolkit files (DEUTSCH)
Download all the Toolkit files (ITALIANO)