Re-use Creatively! Geopolymer Pot
This toolkit shows how to recycle power plant fly ash using old textiles in a fun and creative way. Clothes are made to be worn, but when you get bored or worn out, you can turn them into fashionable flower holders using a geopolymer solution and old textiles. The two materials with unknown densities should be thoroughly mixed and put in the gold pan.
The experiment will be carried out by making a geopolymer pot using old, unused textiles; in this case, the teacher has to work in a chemistry lab for students aged 14 and above.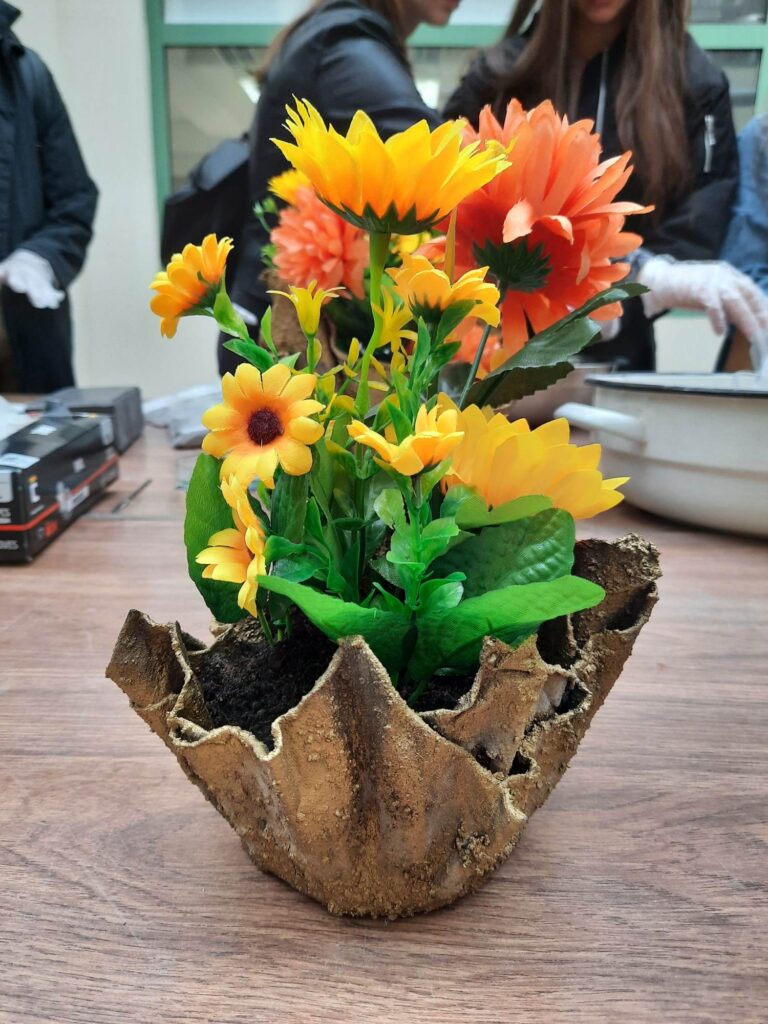 Download all the Toolkit files (ENGLISH)
Download all the Toolkit files (MAGYAR)