Pee on Your Plants
Normally we flush our urine down the toilet. Like domestic wastewater, it goes down the drain and then it's gone. However, it contains still valuable components. Valuable enough to grow plants on?
With this toolkit you can make your own setup to test whether you can use waste streams (for example urine or waste water) for better purposes: growing plants. We also hope to stimulate students to explore and experiment. To create enthusiasm for science, technology and the environment.
In this toolkit we don't focus on recover valuable compounds but offer you an setup to experiment. To try if you can use waste streams as something valuable instead of something you have to get rid of. It could also be an opportunity to show that you can save water at the same time, which can be very necessary in times of water scarcity.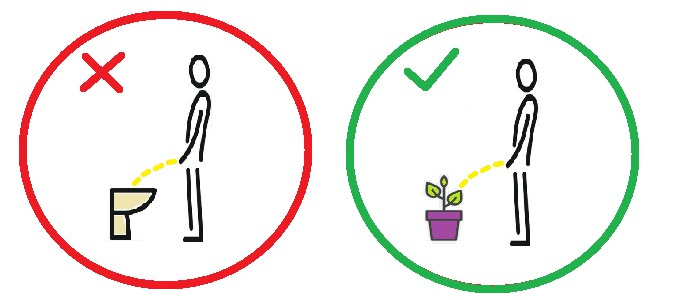 Download all the Toolkit files (ENGLISH)