Unfortunately, due to the persistence of the Covid emergency, this year the European Conference was also held fully online.
The morning session (2/12/2021) was introduced by Didier Zimmermann (Education & Innovation Director of EIT RawMaterials), who showed to students the opportunities offered by Raw Materials KIC to improve their competences for their future job. Marco Castellazzi (RAI-TV) presented the 18 groups of students and their work done within the RM@Schools project:
During the afternoon sessions (1-3/12/2021), 27 webinars were organized by the RM@Schools partners: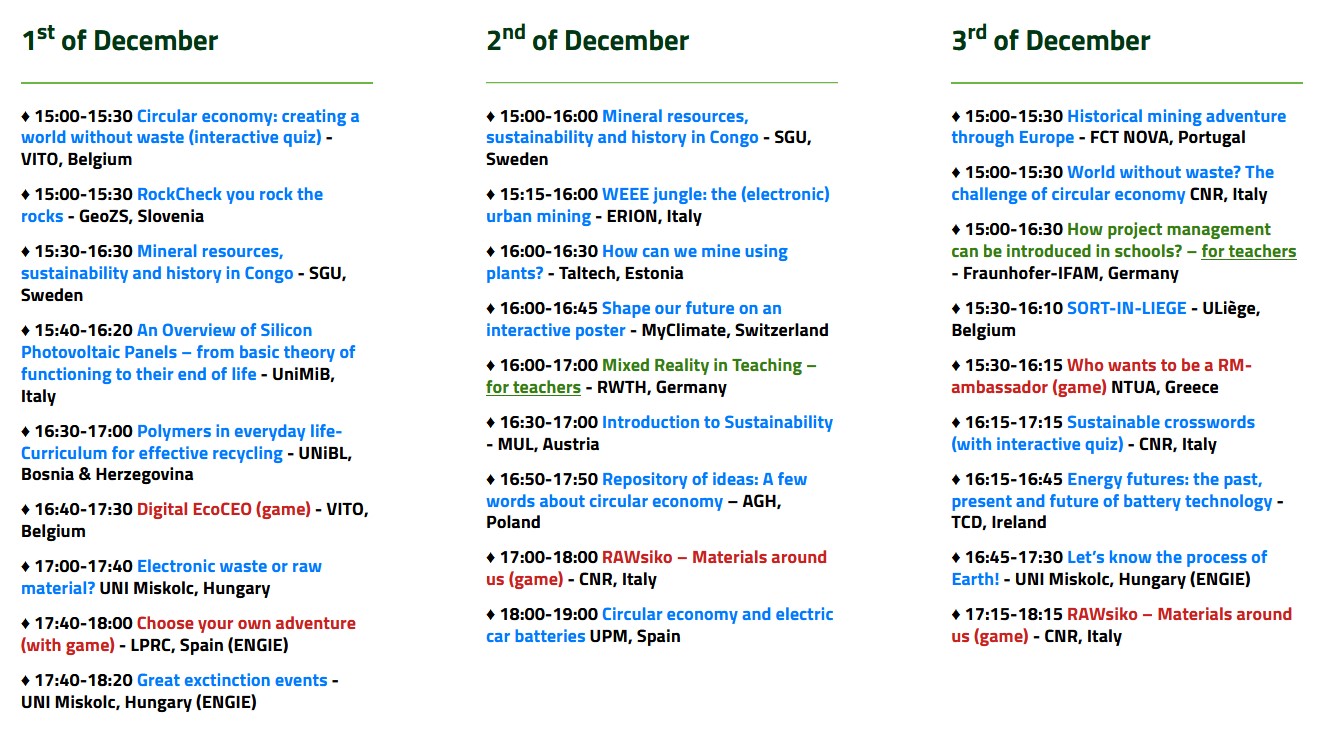 The videos presented by the schools, as well as the recordings of the afternoon webinars, can be found on the RM@Schools YouTube channel.
Full video of the morning session